Moon Jellyfish Side Swimmer Seascape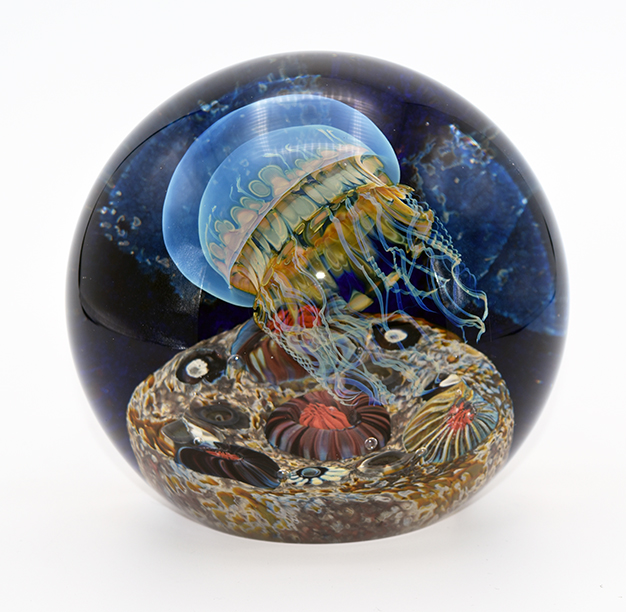 One of a kind, hand blown glass sculpture
Sculpture Size: 4.75 X 5.25 X 3 in.
Each original handmade sculpture is a one of a kind piece. No two sculptures are alike.
The Seascape background is a new addition to our jellyfish series. Not only does this piece have our beautiful, handblown Moon Jellyfish, but they have a flat back with a mottled blue background that gives the impression of being under the sea (this background is handcrafted making no two alike). They look exceptional on and off a light base.
---